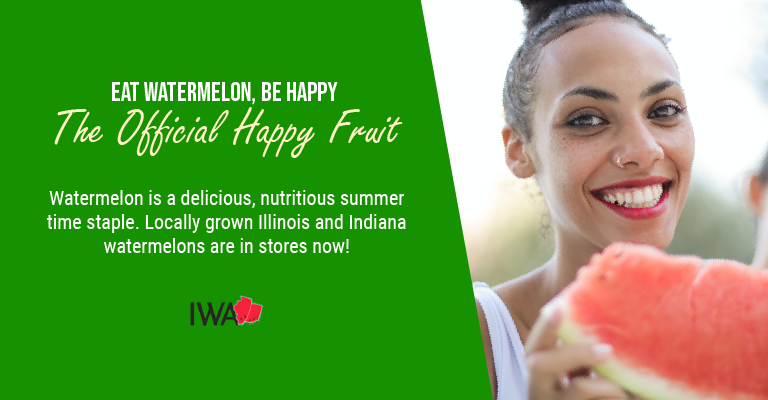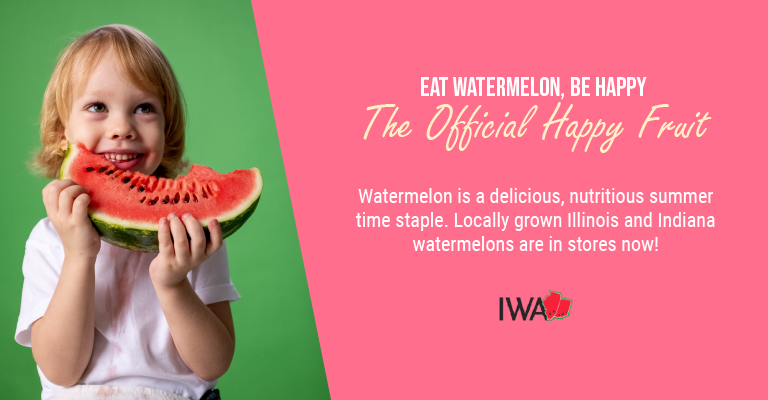 The Official Happy Fruit
---
Watermelon is a summertime staple and it is easy to see why. It's delicious, nutritious, and brings a smile with every slice! Even sweeter, you don't have to go far to find a locally grown watermelon. Illinois and Indiana grown watermelons are in stores now!
Happiness is just a slice away!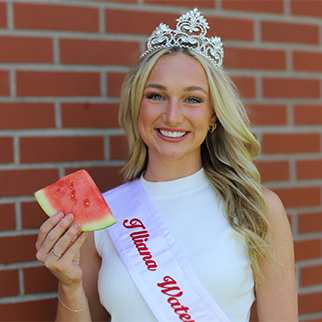 Wondering how to pick the best watermelon? Queen Abby has you covered!
Try the Look, Lift, Turn!
Look the watermelon over.

You are looking for a firm watermelon that is free from bruises, cuts or dents. Scratching is okay as these guys endure a lot of handling on their way to your kitchen.

Lift it up.

The watermelon should be very heavy for its size. Watermelon is 92% water, most of the weight is water.

Turn it over.

The underside of the watermelon should have a creamy yellow spot from where it sat on the ground and ripened in the sun.
What about the thumping method? We don't promote beating up the watermelons by thumping, patting, slapping, flicking or knocking.
The Look, Lift, Turn is tried and true. If you do insist on trying the thump, you're listening for a dull, muffled, hollow sound to tell if it's ripe. If it's unripe, the sound may be more of a metallic, clear ring. Another way to describe the tones elicited by thumping is a "ping" for unripe or a "pong" when ready.
Feeling inspired? Dig into these tried-and-true watermelon recipes that are sure to have you thinking beyond the slice!
Watermelon Fire and Ice Salsa
This salsa has a cool side to it with some watermelon, but then heats up your mouth with some jalapeno peppers!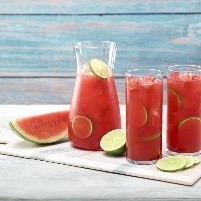 Watermelon Limeade
Easy to make, simple refreshment. Enjoy any time of day or as a mixer at night.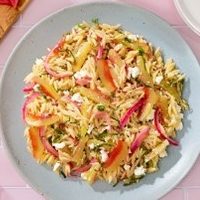 Watermelon Rind Orzo Salad
With feta, fresh mint and lemon vinaigrette, this zesty pasta salad is perfect for a side dish or light entree. The watermelon rind is pickled and adds a crunch for this unexpected use of watermelon! Save the scraps and prevent food waste.