2023 Illiana Watermelon Queen Abby Niehaus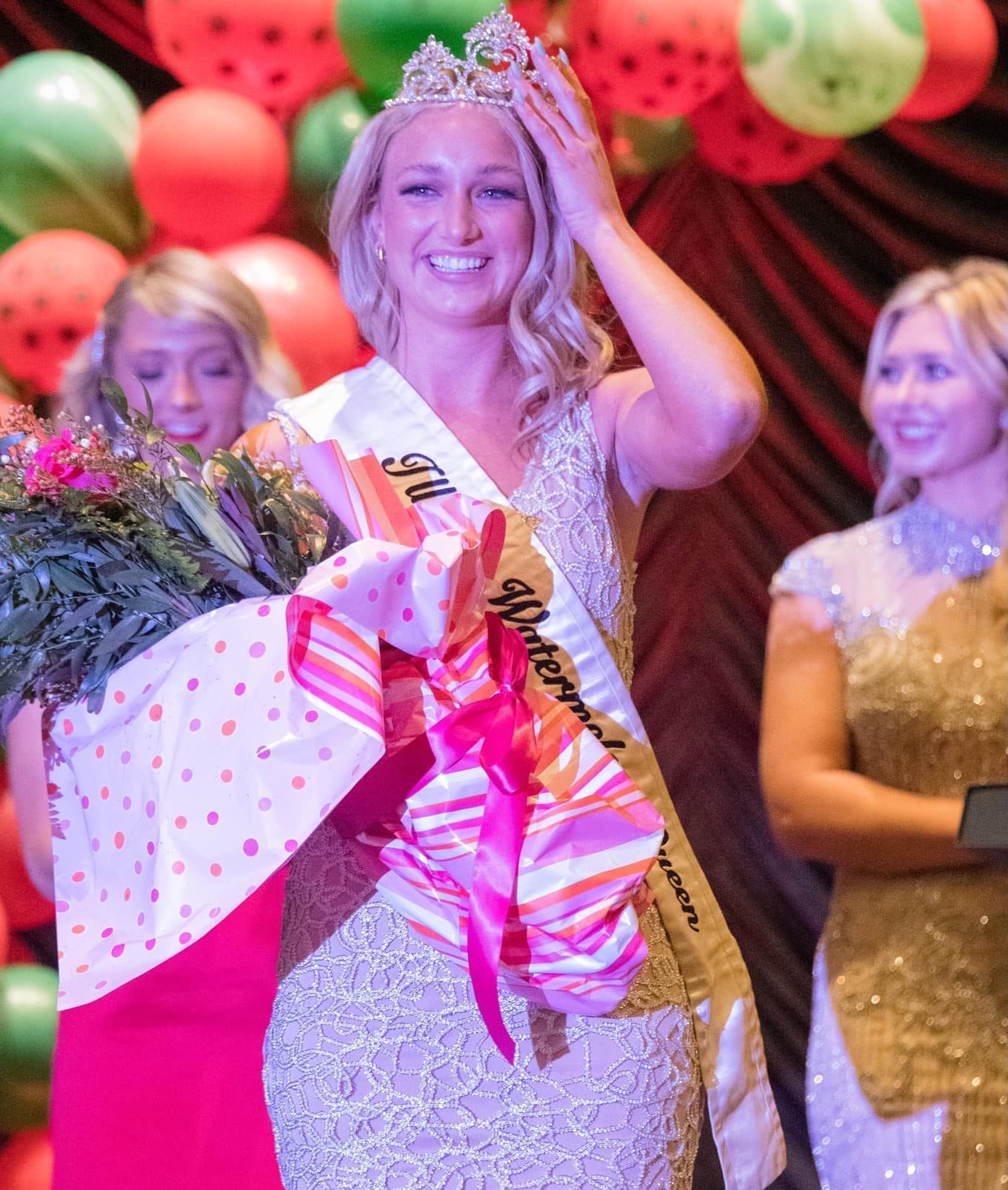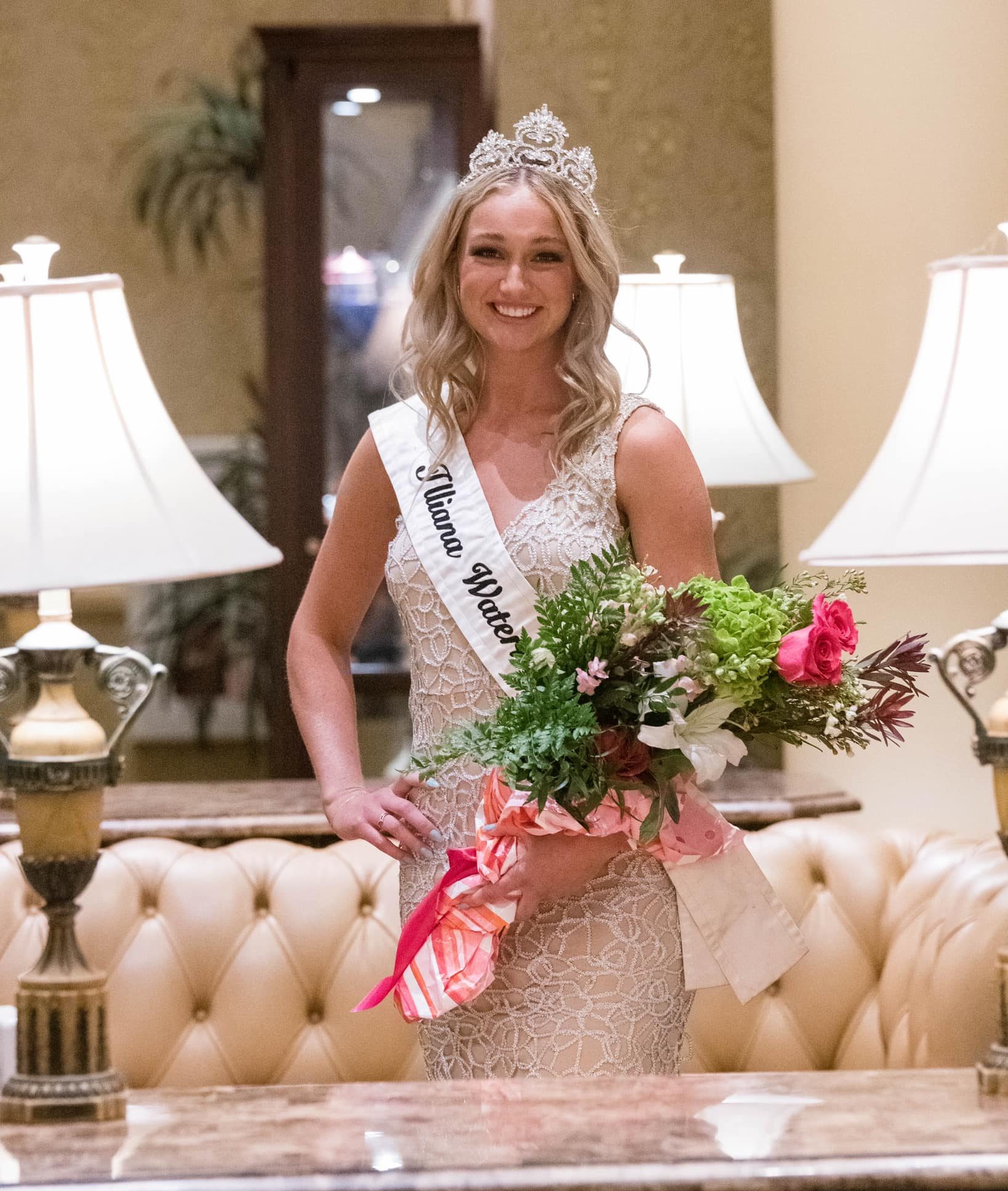 2023 Illiana Watermelon Queen Abby Niehaus
Each year we hold our Illiana Watermelon Queen Contest at our annual Watermelon Convention. The winner of this year's 33rd Annual Illiana Queen Scholarship Competition is Miss Abby Niehaus. Abby is from Bruceville, Indiana, and is studying Construction Management at Murray State University. After receiving training in Orlando, Florida with the National Watermelon Promotion Board, she will be busy attending the various promotions throughout the country.
We would love to visit your special occasion or promotion. To book a promotion, call Lana Brothers, our promotions coordinator at 314-724-6305 or email her here.
Our thanks to all the contestants who participated in this year's competition. Any one of the contestants would have made a fine representative for the Association!
---
LEARN MORE ABOUT OUR QUEEN PROGRAM!
Watermelon Queen Program
Sample Tour
NWPB Queen Training
Day on the Farm
Lena Dunn Elementary
WFML/Blazer Radio Station
Knox County Watermelon Festival
Indiana State Fair
Vincennes Christmas Parade
Georgia Watermelon Association Convention
Kroger
National Watermelon Convention
Queen Contestant Workshop
Marine Corp Marathon – Washington D.C.
Illiana Watermelon Convention

Each year we select a new IWA Watermelon Queen at our Annual Watermelon Convention from a slate of candidates from across our district. She will become a Promotional Ambassador for our association for the upcoming year. She will make appearances at Welcome Centers, County and State Fairs, Supermarkets, Parades, Festivals, Schools, TV Interviews, and many other functions as scheduled to promote the watermelon industry. Upon completion of her tour as the Illiana Watermelon Queen, she will represent our chapter in competition for the title of National Watermelon Queen at the following year's National Convention.
---
The 2024 Queen will Receive:
$6,500 Scholarship
$1,500 Wardrobe Allowance
Paid Promotional Appearances
Sponsored by
The First Runner-Up will Receive:
$1,500 Scholarship
Sponsored by
The Second Runner-Up will Receive:
$1,000 Scholarship
Sponsored by
Miss Jubilee will Receive:
$500 Scholarship
Sponsored by

---
This is a job interview and not a beauty contest, although how a candidate presents herself is an important part of representing our association. If you think you or someone you know is interested in participating in our queen contest, please email Lana Brothers at iwapromocoordinator@gmail.com.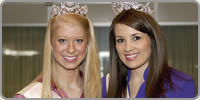 You, too, can be a contestant!

Submit to
Lana Brothers